The best ways to cook veggies to maximize nutrition – What's the best way to cook your veggies to maximize their nutritional value? While methods like steaming are better than boiling, the answer depends on the vegetable.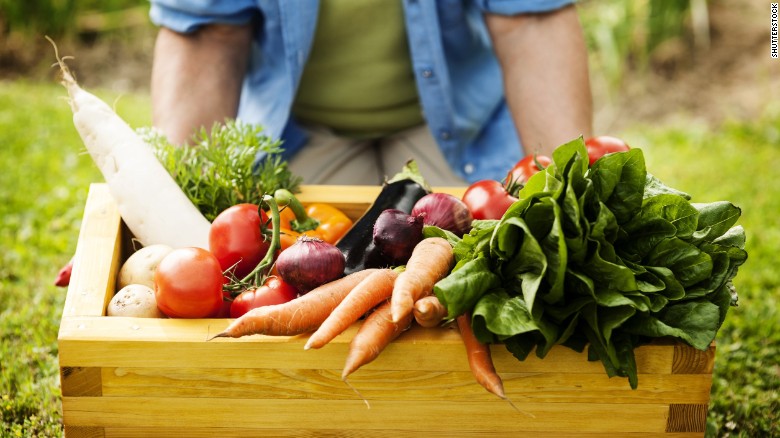 Steaming is best, especially for broccoli – As a general rule, keep cooking time, temperature and the amount of liquid to a minimum when cooking vegetables. That's why steaming is one of the best ways to maximize nutrients. It turns out that's especially true for broccoli.


Microwaving is also a winner – When in doubt, microwave. That's because microwaving uses little to no water, and can heat the vegetable quickly, thus preserving nutrients such as vitamin C that break down when heated.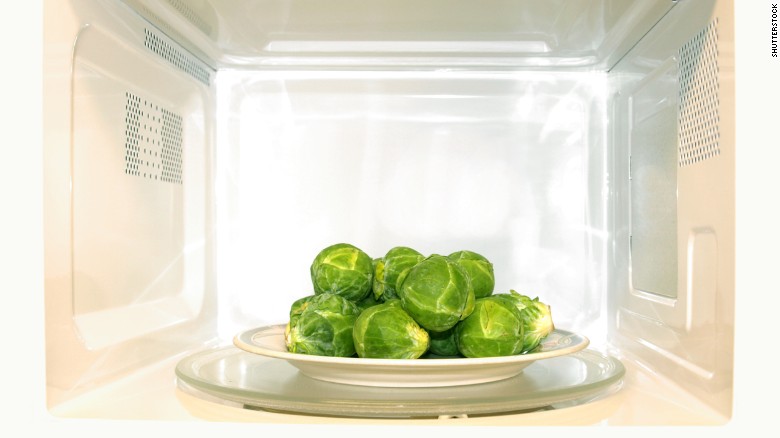 Saute, don't fry – Sauteing in a bit of healthy cooking oil, such as extra-virgin olive oil, is a great way to cook many vegetables. Not only does it maximize flavor, but the addition of olive oil "appears to increase the absorption of phytonutrients like phenols and carotenes," says Elaine Magee, author and corporate dietitian for Albertsons Companies.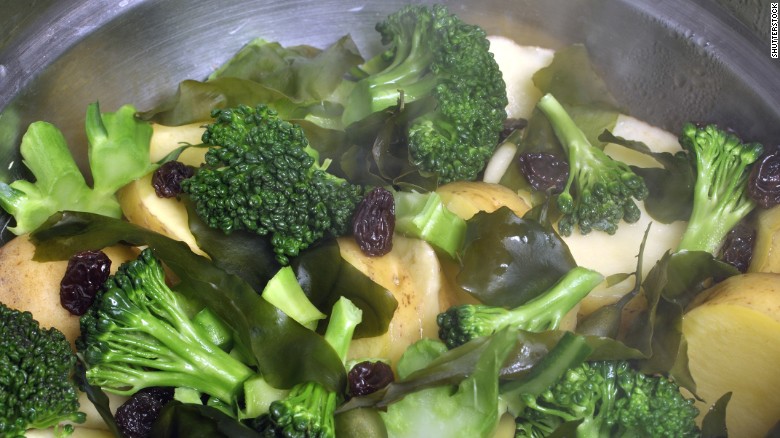 Roasting and baking – Roasting and baking is another healthy way to fix your vegetables. Again, adding some healthy fat such as olive oil is a great idea, Magee said, as many of the vitamins and nutrients in vegetables are fat soluble, meaning your body absorbs them better in the presence of fat.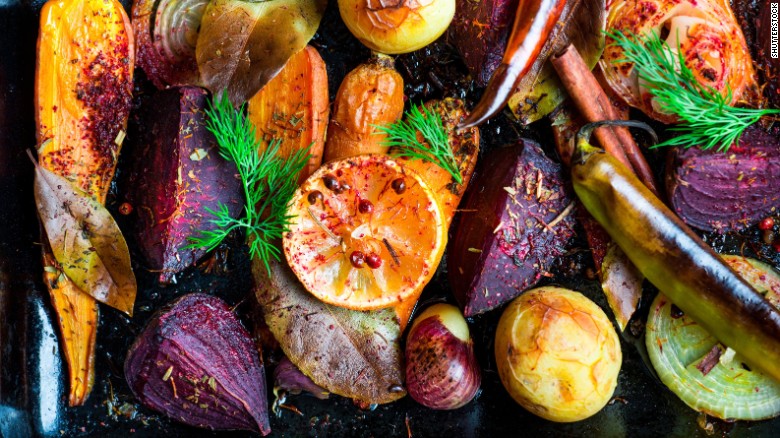 'Griddling' is great – Contrary to grilling, which normally involves some sort of charcoal, "griddling" uses a pan with distinctive raised edges and is normally done on the stove or in the oven.
Vegetables such as asparagus, griddled with a tiny bit of olive oil, can develop intense flavor and be quite healthy. It's also an especially good choice for green beans, broccoli, celery, Swiss chard and onions.


It's no surprise that boiling ends up on the bottom of the vegetable nutritional preparation pile, because studies have shown for years the process leaches nutrients into the water. (That's OK if you're eating the broth with the veggies.) One exception: Carrots. Boiling and steaming increase the levels of beta carotene.


Wait to wash – To preserve water-soluble vitamins and minerals, wait to wash until right before you cut. You want those nutrients to stay locked in. Avoid soaking your vegetables, as that can remove key nutrients, such as vitamin C.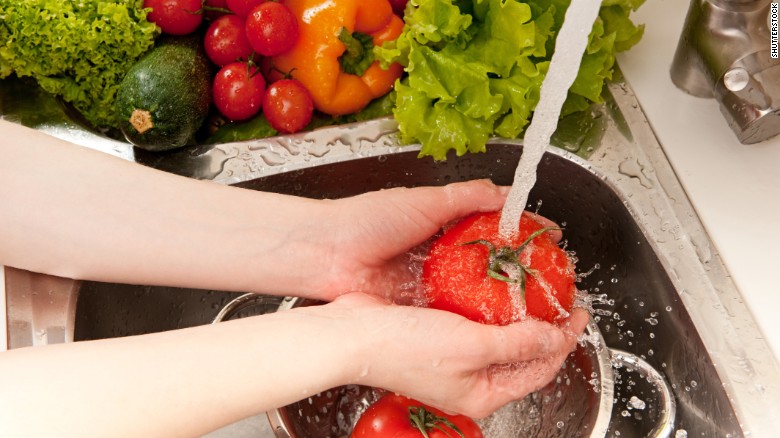 To cut or not to cut? – Cooking vegetables whole preserves the water-soluble vitamins and nutrients. When that's not practical, be sure to cut them into large, uniform pieces that will cook evenly.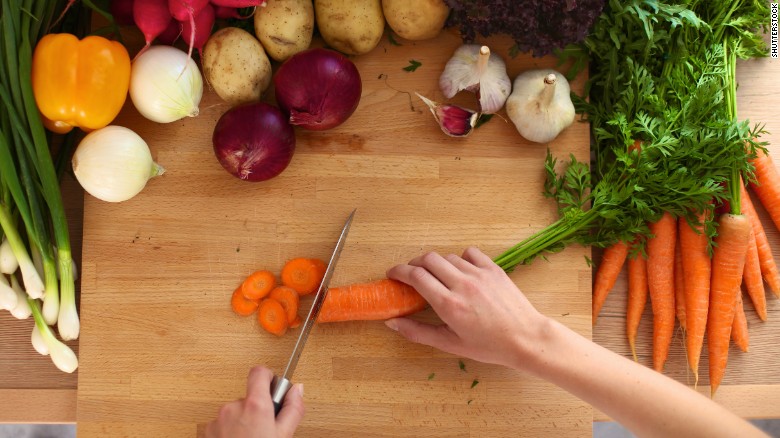 Cut, cook and use olive oil – Studies show that cutting and heating tomatoes opens up the cell wall of the fruit, which allows greater access to the health benefits of lycopene. Adding a bit of healthy fat, such as olive oil, also helps.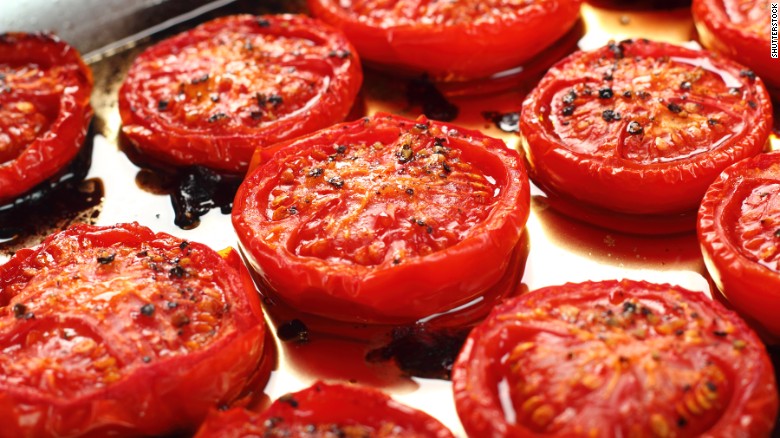 There's a good chance you are thinking of ways to live healthier in the new year. Whether you want to drop 10 pounds, improve your cholesterol or have more energy, we have five food-related New Year's resolutions that will help you achieve your goals.
No. 1: Mindful eating
No. 2: Cook at home
No. 3: Meatless one day a week
No. 4: More fruits and veggies
No. 5: Water
"When cooking at home, you have full control over what's going into the food you eat, so if you have any special needs, you can assure they are being met — and even if you don't have particular requirements, you can make sure you are using the best possible ingredients," said Jackie Newgent, a registered dietitian, culinary nutritionist and author of "The All-Natural Diabetes Cookbook."
Cooking at home allows you to use fresh ingredients, produce that is seasonal and foods without artificial ingredients, according to Newgent. "It also allows you to use only the amount of added ingredients — like sodium — that your body really needs."
To get started, create a cooking plan, which includes gathering recipes, necessary equipment and ingredients, as well as determining the number of times per week you might plan on cooking. "If you don't cook at all, start with one meal per week," Newgent said. "This month, it might be one meal per week, and next month, it might be two meals — but be realistic."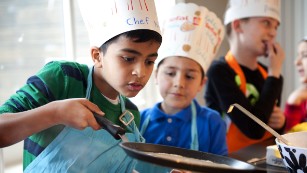 For basic cooking equipment, Newgent recommends the following essentials: a large cutting board, a sharp chef's knife, a large saucepan with a lid, a silicone spatula and cooking spoon, and a large stick-resistant skillet.
In terms of pantry staples: "Salt, pepper and extra virgin olive oil are my three basics I can't live without," Newgent said. She also recommends canned beans, whole grains, nuts, dried fruit and vinegars, which add flavor when cooking.
When it comes to selecting recipes, choose ones you will enjoy and have time to make. "Sometimes, recipes can be overwhelming with long ingredient lists … and with cooking techniques that are unfamiliar to you. But a simple recipe can be just as delicious and impressive as a complicated one," Newgent said. A basic omelet, a grilled-cheese sandwich and a basic spaghetti dish are good dishes to start with.
For someone who cooks on occasion but wants to start doing more, Newgent recommends taking a knife skills class. "Good knife skills are integral to preparing recipes, especially healthier recipes, where there can be a lot more slicing and dicing with more plant-based ingredients," she said.
E-Commerce Guide by CNN Underscored: Essential cookware under $100
How to measure it:
Mark the days you will cook on your calendar — and designate a day ahead of time for shopping. Whatever you decide, it's important to be flexible.
"Allow a little wiggle room in a cooking resolution, because there are life factors outside of the home that will affect it, like celebratory gatherings and holiday meals. The number of meals you plan to cook each week may vary, but do check in with your cooking plan every few weeks to see that you are doing more than you did in 2017," Newgent said.