Beyoncé may have just shaded Kim Kardashian in her newest song "Top Off".
People are convinced Beyoncé is dissing the Keeping Up With The Kardashians star on her new DJ Khaled collaboration. The "Single Ladies" hitmaker collaborated with Khaled, JAY-Z, and Future in her newest song, "Top Off", where she may have just referenced the reality stars various attempts to "break the internet."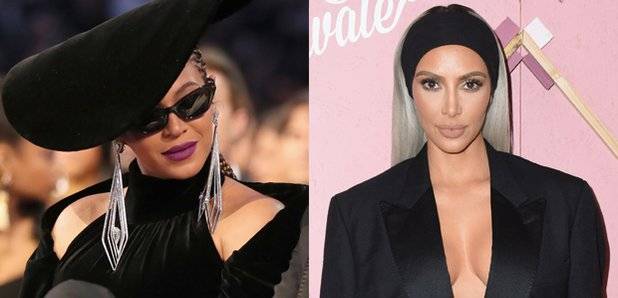 Beyoncé delivered a show-stopping verse, where she raps: "I'm the only lady here, still the realest – in the room. I break the Internet, top two and I ain't number two." If you're not sure where this is all coming from, let's break it down for you.
Kim Kardashian worked with the notorious publication, Paper Magazine, on a "Break The Internet" issue back in 2014, in which the reality TV star stripped naked on the cover. The star also posed with a black dress, balancing a champagne glass on her backside as she pops the bottle she holds in her hands.
The photos went viral and nearly broke the Internet. Beyoncé didn't stop there though! The 'Lemonade' singer also raps: "My body, my ice, my cash, all real, I'm a triple threat," which can also be viewed as a shot at Kardashian. Twitter has been chiming in with their thoughts, and many people are here for Beyoncé's flawless shade. Check out the trailer for the song below!

One user wrote: "So Beyoncé DEFINITELY threw bars at Kim Kardashian #TopOff," while another user, who didn't necessarily enjoy the song itself, said: "Beyoncé has subtle shade for Kim Kardashian & Tiffany Haddish on #TopOff the song was trash but I'm a messy b*tch who lives for drama," and drama this is indeed!
Although Beyoncé or any other members who collaborated on the track have yet to confirm whom the song is about, the lyrics speak for themselves. Beyoncé is working hard in preparation for her two-weekend appearances at Coachella come this April and is rumored to be going on tour with hubby Jay-Z in 2018. Fans have deduced the two will follow-up their 2014 'On The Run' tour, however, there has been no confirmation from Queen B herself or anyone on her team.